Speaking Engagements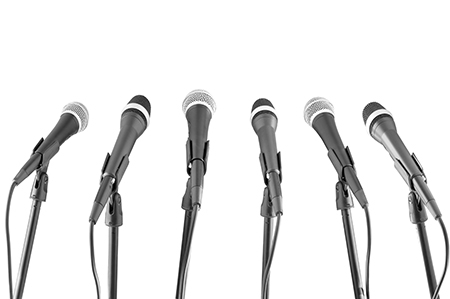 Do you want a dynamic speaker, coach, and consultant who can passionately motivate, critically evaluate, inspire, and transform people and organizations? Kimberly can develop customized services, speaking topics, presentations, and workshops to meet your needs.
Colleges Campuses: Kimberly will be touring colleges campuses this year with a message that you do not want to miss!!!!! Kimberly is a member of a sorority that is a part of the" Divine 9" Kimberly pledged as an undergraduate at Oakland University. Kimberly is familiar with all of the frats and sororities on campus. Kimberly would like to encourage you and the group you are affiliated with. We can discuss a topic of your interest or we can discuss topics like:
How Much Fun is too Much Fun
Is He or She The Right One For Me?
How Do I Know If He or She Really Loves Me
How To Stay Focused and Have Fun
Is Joining a Sorority or Fraternity Right For Me?
The Importance of Writing Down, Visualizing and Focusing Daily on the Plan For My Life.
How To Make Money Now.
I promise you we will have fun in a comfortable, non-judgmental setting.
High Schools:
Kimberly is available to facilitate small group workshops at the school of your choice. The workshops are geared towards getting students on track to focusing on their future. Kimberly will work through a booklet with each student in the group and assist them with developing a personal plan for their lives. Kimberly will introduce the teens to the possibilities of success in their future and open their eyes to dreaming big and committing to daily disciplines that will help them to accomplish a 1 year, 2 year and a 5 year goal.
Kimberly's Personal Development Plan for Teens decreases:
School suspension
Acting out in the classroom
Teen pregnancy
Juvenile delinquent behavior
The impact is made possible by providing the youth with tools, vision, hope, daily disciplines and goals that are in place for them to focus on as they live life with purpose in mind.
As a Transformational Speaker, Kimberly is also available to speak at High School Assemblies. Allow Kimberly to come and TURN UP with your high school students. Kimberly will be accompanied by live entertainment that your high school students will simply love!!!!!!
Following the entertainment Kimberly will get high school students focused on:
Having a I Can Do Attitude
Setting High Achievable Goals
Visualizing Their Personal Success
Kimberly and her entertainment team will encourage, inspire and transform the minds of your high school students.
Churches: Kimberly is available to inspire your congregants to support the mission and vision of your church. Kimberly is the fresh face, new voice, and humorous preacher that you have been looking for, to assist you with urging the people of God to make more disciples and carry the vision that has been cast by the Pastor. Kimberly is available to speak on a myriad of biblical topics.
Please also keep Kimberly in mind for the following occasions:
Women Day
Mother/Daughter Teas
Marriage Workshop/ Conference
Business Seminars
Special Events
Businesses: Kimberly would enjoy an opportunity to empower your staff to refocus on bringing value to your business. When employees focuses on their value to the organziation, productivity will improve. Kimbery has proven methods that will tranform:
The thinking patterns of staff
Your work environment
The existing culture
As a result of the transformation that will take place, your bottom line will increase.
Is your business planning to layoff a group of employees? If so, please allow me to speak to that group. I will encourage, empower and get them mentally prepared to face adversity with hope, tenacity and the ability to evinsion themselves being blessed to have had an opportunity to work for your business and use the skills they have acquired to pursue their dreams or help another business become stronger. I will guide them to look within for their priceless value to the industry. They will know that you care!!!!!!